Let's put those whole roasted garlic bulbs from our previous recipe to good use, and make a garlic cauliflower purée.
A cauliflower purée is creamy and light and goes well with any heavy meat dish like a roast. Adding roasted garlic will supercharge your purée with garlic flavour.
This recipe is also fast and easy which is good if you are cooking a roast and have your hands full with other elements for the feast. The roasted garlic can be made in advance and can be stored for up to two weeks.
Creamy Garlic Cauliflower Purée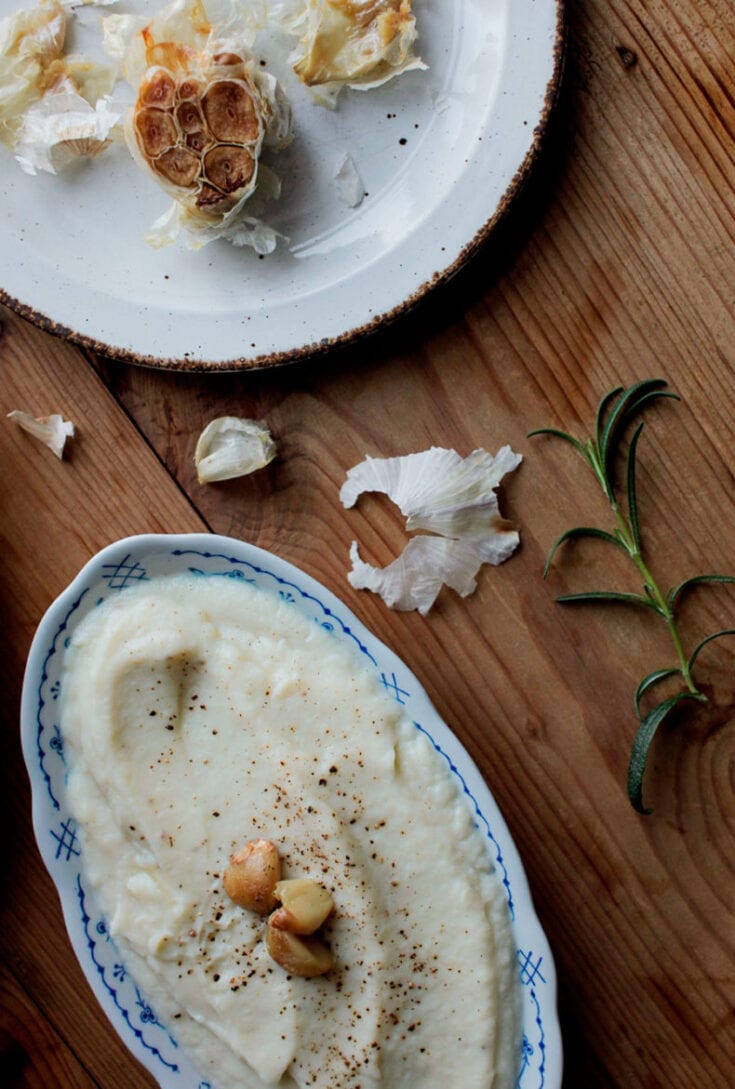 Ingredients
1 whole cauliflower
Salt & pepper
Heavy cream
Roasted garlic
Instructions
Break the cauliflower into chunks and boil in salted water until
tender.
Add the boiled cauliflower and the roasted garlic to a blender.
Start with a few garlic cloves and add more to taste. Depending on how smooth you want the garlic cauliflower puree, add a little bit of heavy cream.
Season with salt and pepper to taste.