Looking for an easy Lemon Mousse Recipe that doesn't require baking? This 5 ingredient Lemon Mousse is simple to make and so delicious! It's a perfect no-bake dessert for any occasion. We'll show you how to make it with just a few simple steps. So, gather your ingredients, and let's get started!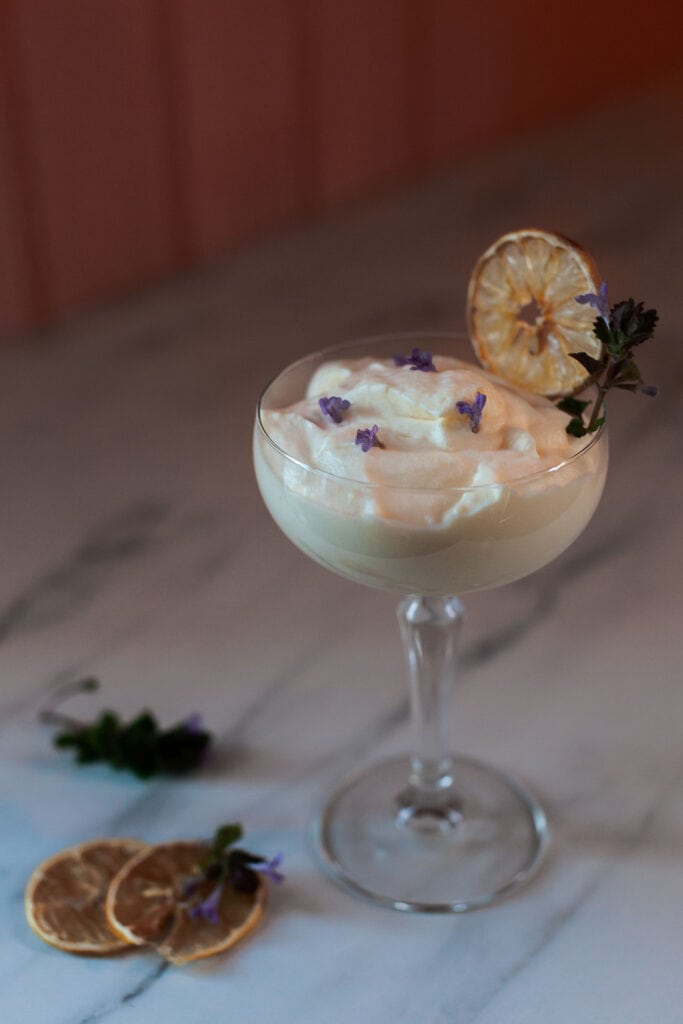 Lemon mousse is the perfect fresh summer dessert! It's light, fluffy, and bursting with lemon flavor. Plus, it's so easy to make! This Lemon Mousse Recipe only requires five simple ingredients: heavy cream, lemons, powdered sugar, gelatin, and eggs. That's it! And the best part is that it doesn't require any baking. Just a few minutes of prep work and you'll have a delicious no-bake dessert that's perfect for any occasion.
This lemon mousse also works perfectly as a palate cleanser after, or in between heavy and greasy meals like summer barbeques. So, if you're looking for an easy and delicious summer dessert recipe, look no further! This Lemon Mousse Recipe is sure to become a new family favorite.
Yield: 6 portions
Easy Fresh 5 Ingredient Lemon Mousse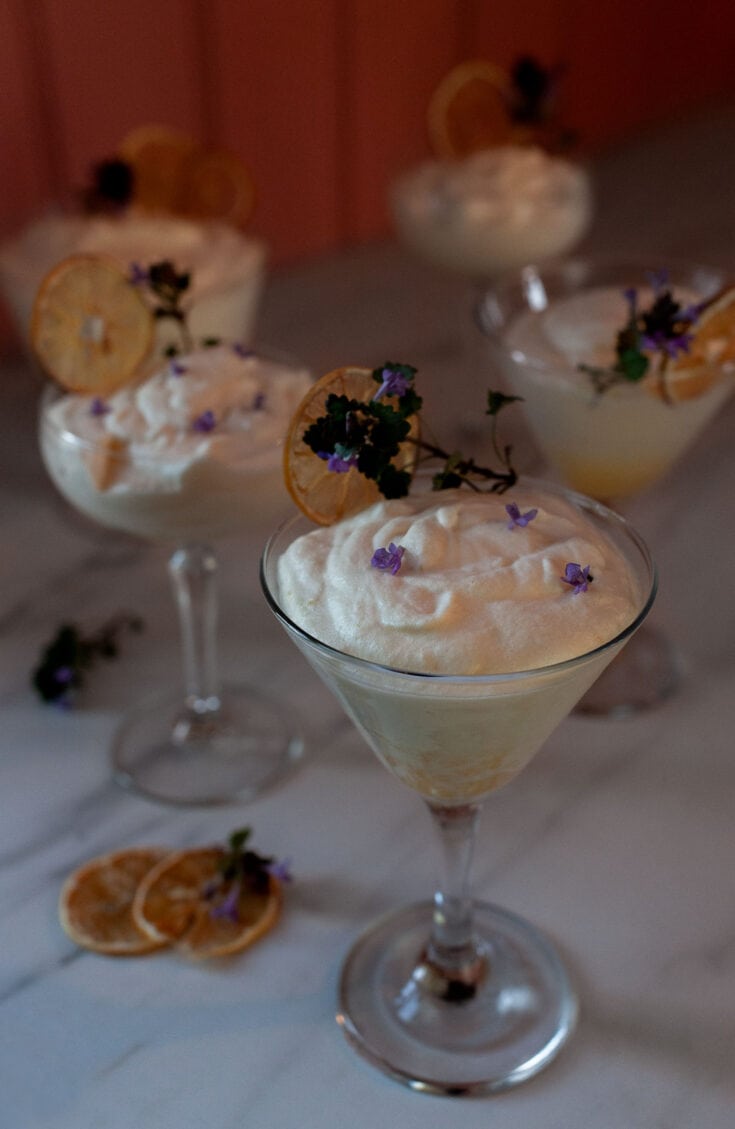 Ingredients
- 1 Sheet of Gelatin (2 tsp Powdered Gelatin)
- Juice from 3 Lemons and Zest from 1 Lemon
- 3 DL / 1.3 Cups Heavy Cream
- 3 Large Eggs
- 140g / 2 DL / 0.8 Cups Powdered Sugar
- A pinch of salt
Instructions
Dissolve the gelatin in the lemon juice over hot water.
Whisk the egg yolks and half the powdered sugar until it's white and thickened.
Mix the lemon juice and lemon zest into the egg yolk mixture.
Add a pinch of salt to the egg whites and whisk until stiff peaks. Add the rest of the powdered sugar and whisk stiff again.
Whisk the heavy cream to stiff peaks.
Carefully mix a scoop of the egg white mixture into the lemon mix.
Mix the cream and egg whites into the mixture, one scoop at a time.
Add to serving bowl or glasses and refrigerate for at least 3 hours.
Notes
You can serve the lemon mousse on its own or with berries, chocolate, or whatever you want. We used some dried lemon slices to make it look pretty and some Ground Ivy which grows wild around here, and is a type of mint with some lemony notes. Regular old mint also works.