In a world where cakes have turned into these overstated chocolate fudge caramel monstrosities, it's sometimes nice to just go with an old-fashioned classic that simply tastes amazing.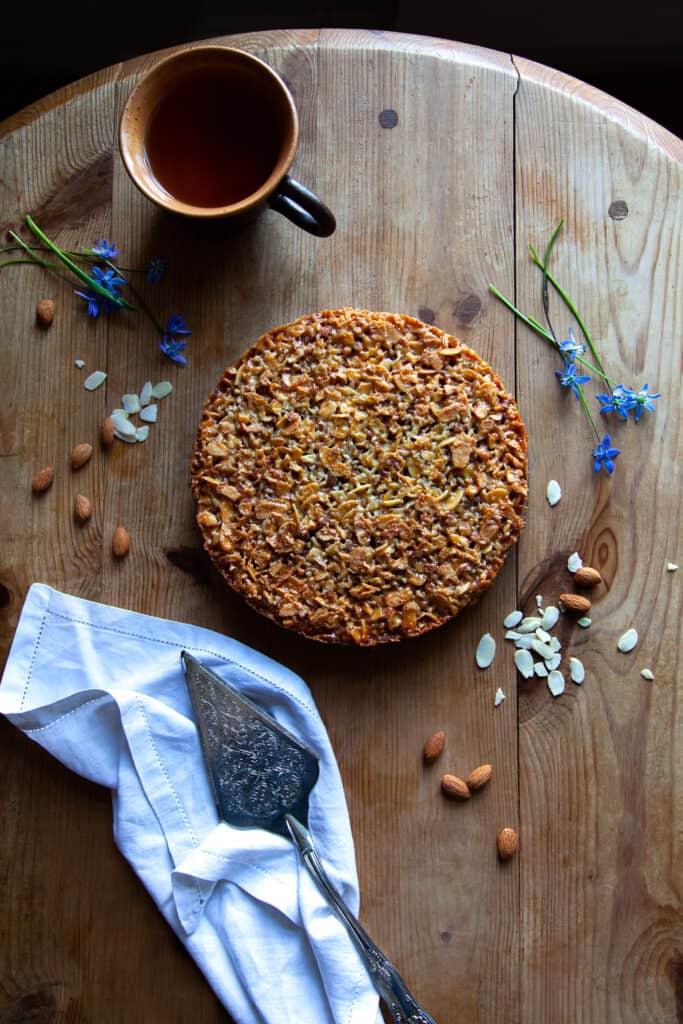 Growing up, my grandma used to make Tosca cake for just about every special occasion and family gathering, and it`s definately become a big family tradition! It is always a hit among all family members, both young and old.
My grandma has strong family ties to Sweden, her mother was Swedish, where the origins of the Tosca cake is from. It first started appearing in Swedish cookbooks in the 1930s. The name is taken from the opera Tosca by Giacomo Puccini which was very popular in Sweden at the time.
This Tosca Cake only uses seven ingredients and takes just about an hour to make. Perfect for Fika (Swedish for "a coffee and cake break". Kind of)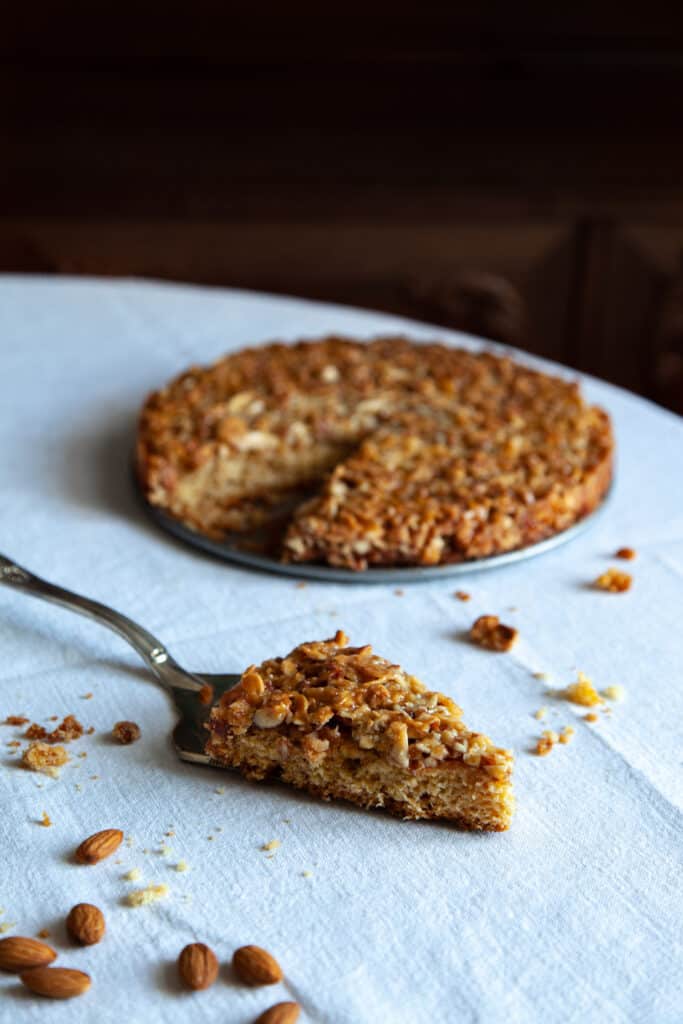 Yield: One cake
My Grandmother`s Swedish Tosca Cake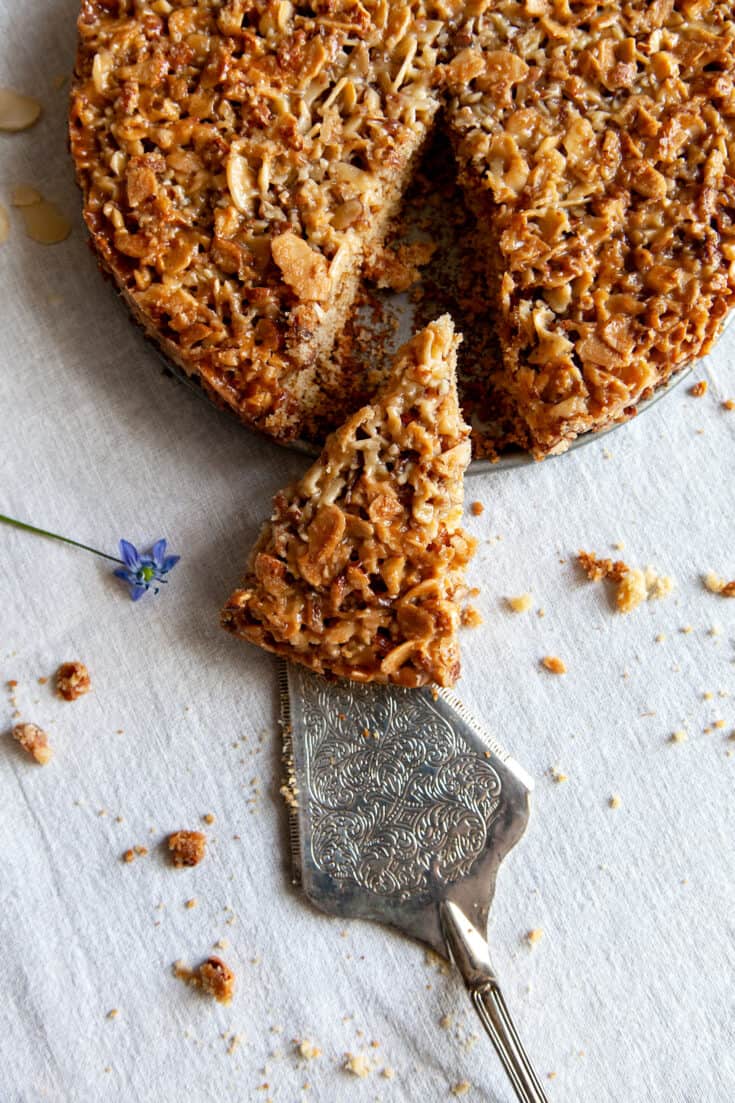 Ingredients
2 eggs
175 g butter / 0,4 lbs
2 ¾ dl sugar / 1 cup
2 dl flour / 0,8 cups
1 1/2 tsp baking powder
1 tbs milk or dairy free alternative (we used almond milk)
100 g / 0,2 lbs chopped almonds
Instructions
Preheat the oven to 175 C / 350 F, and butter a 24 cm / 9-inch springform pan.
Melt 100g of butter for the batter and leave to cool for a bit. Mix the two eggs and 2 dl sugar at high speed until pale and thickened. Mix in the melted butter, and lastly the flour and baking powder.
Pour the batter into the springform pan and bake for approx. 20 min.
Mix the chopped almonds, 75 g butter, ¾ dl sugar, 1 tbs flour, and 1 tbs milk together in a saucepan. Heat it up over low heat, and be careful not to boil the mixture!
Take the cake out of the oven and let it cool for a little bit. Then spread the topping evenly over the cake and put it back in the oven. Let it bake for another 15-20 minutes or until the topping is beautifully golden and caramelized. Et voilà !
Notes
You can easily freeze this Tosca Cake, and the best way to thaw it is to let it slowly come to room temperature by placing it in the fridge for a couple of hours 😊