Whole roasted garlic bulbs are a quick and easy way to take your cooking to the next level. Sure, you can use raw garlic but just roasting them for 30 minutes will bring out so much more flavor.
It is perfect for any kind of mash or creamy puree. Or anywhere you would use garlic.
Garlic is also very good for you, whether it is raw or roasted so you can eat as much as you want with a clean conscience. Garlic is proven to lower blood preassure, cholesterol and have a anti-inflammatory effect.
How to Store Roasted Garlic and How Long Does Roasted Garlic Last
Roasted garlic can be stored for up to two weeks. Simply cover the roasted garlic in a container with olive oil. Shut tightly and put the roasted garlic in the fridge. It is very important that you don't store it in room temperature as that can cause the production of bacteria.
How to Make Whole Oven Roasted Garlic Bulbs
Whole Oven Roasted Garlic Bulbs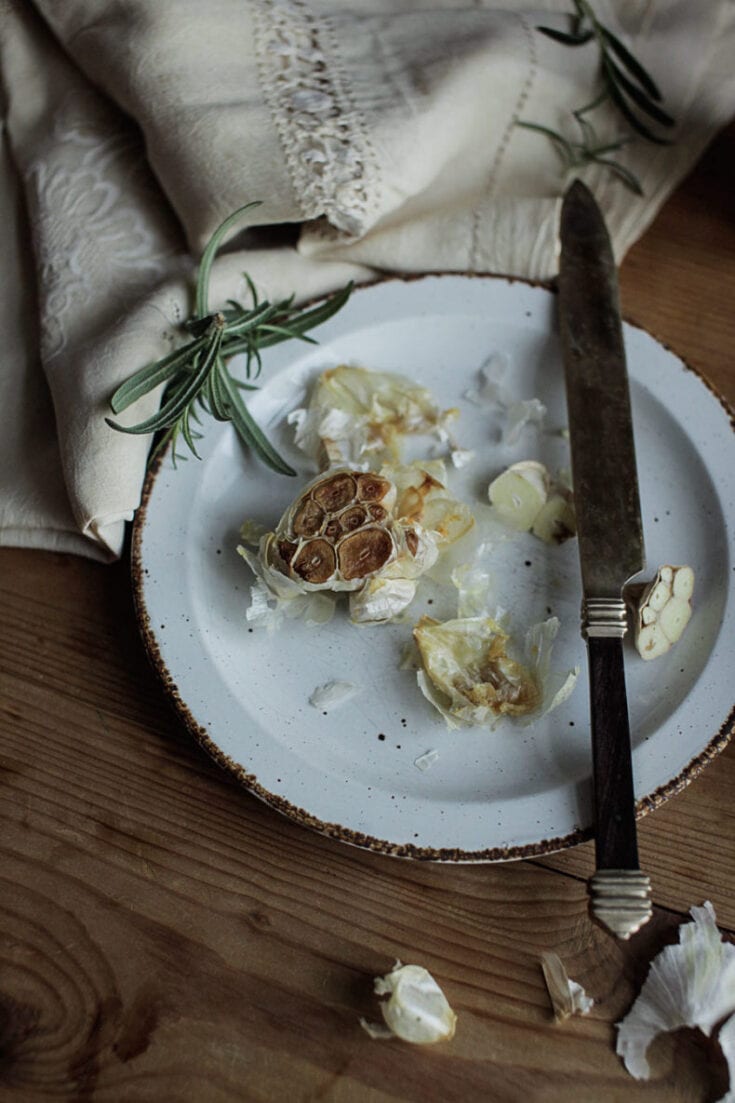 Instructions
Preheat the oven to 400°F / 200°C . Cut the top off the garlic bulb.

Put the garlic on a tray with aluminum foil underneath and drizzle it with olive oil, don't hold back! Put the garlic bulbs into the oven and check every 10 minutes.

If the garlic bulbs are looking dry, drizzle some more oil
over.
Nutrition Information:
Yield:
1
Amount Per Serving:
Calories:

100